Celebrating 30 years of ministry!
Rejoicing in the past, but pressing forward
for the cause of Christ!
Calvary Christian School Christmas Program- 2017

T
he students of Calvary Christian School will present a Christmas program on Friday, December 15, at 10AM. The program will include every student at the school and is always a parent favorite. All friends, family, relatives and alumni are welcome to attend.
Classroom Christmas parties (see your student's classroom teacher for what is needed) will follow the program prior to our noon dismissal for the Christmas Break. CCS will reopen on Tuesday, January 2.
Weather Events at CCS

With the weather getting colder, it is time to review the school's closing/late opening or closing policy.
The administration of CCS makes calls on the school's operations during the winter based on our unique operational requirements. We look at our faculty and students ability to safely arrive at school.
Parents will be notified by email and on the website regarding school operations. Parents will receive a phone call if the school should need to close early, but the school's administration tries to avoid this situation.
If you have any questions regarding this policy, please see the school office or administrator.
Hot Links to help get ready for the new school year!

Calvary Christian School-
A Serious "Back-to-Basics" Education

Abeka- Scope and Sequence
We are very pleased to use ABEKA as the backbone to our curriculum. We use additional textbooks from Association of Christian Schools International and Bob Jones Press to extend and enrich in certain areas within the curriculum. Of course, our teaching faculty with an average of twenty years of teaching experience per teacher, always bring something special to the students that no curriculum can duplicate. We thought that families would like to see what we do and how we do it!


Call the school office with questions.
Registration for 2017-18 at CCS!
Celebrating 30 Years of Ministry!
Each year, it is a privilege to partner with parents who desire a Christ- centered education for their children. The school is completing the registration process of our current students, and we are now interviewing new students.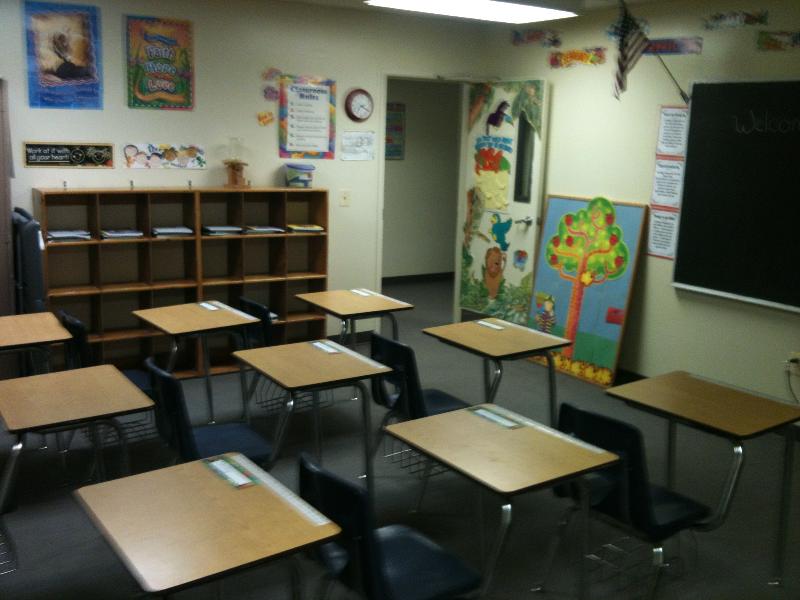 If you are a new family to the area, unhappy with your current educational choice for your child, please consider making a call to the school for a personal visit. We want to share with you the story of Calvary Christian School a
nd what we are about as a ministry. We also want to listen to what you need for your children. This type of personal care is one of the things which makes our school special.
1- Review the student handbook and website to become acquainted with the school.
2- Call for a personal interview. We request that both parents attend the meeting.
Parents should bring the most recent progress report which will allow the administration to see if additional educational evaluation is needed.
3- Parents will have ten days from the date of the interview to make application along with the payment of the Registration and Book Fee. The school will act upon that application within ten days. In the event the school is unable to accept a student, fees paid will be refunded.
Call the school office at 703-441-6868 to set up a campus visit!
"Appalachian.Christmas" Mission Team Returns!
We would like to thank those who participated in the Appalachian Mission Trip Program. The was a blessing for the team and those we visited. The team delivered 36,000 gifts for the Freeda Harris Baptist Mission Center's Christmas Program. The team also visited a veteran's center, homeless shelter, and drug rehab facility bring the good news of the Gospel. Finally, the team took part in a Gospel sing at a local church and hosted a Christmas dinner were 100 people enjoyed a Christmas meal and heard testimonies from our team members. All of this took place with an eighteen member team over a four day period. Our Lord was faithful.
Your gifts, prayers and other help were a part of what made this ministry effective. Thank you!
One of the great blessings of being brothers and sisters in Christ is that we can pray with one another. Call or stop by the office if you would like to pray together!
Bible Verse for the Month
Therefore the Lord Himself will give you a sign: Behold, the virgin shall conceive and bear a Son, and shall call His name Immanuel.
We are here to serve you.

Please call the school office at 703-441-6868 if you have any questions regarding information contained in this email.
Sports
There was an error loading the channel.
Events
There was an error loading the channel.