Calvary Christian School- March-April, 2017
Registration for 2017-18 at CCS!
Celebrating 30 Years of Ministry!
Each year, it is a privilege to partner with parents who desire a Christ- centered education for their children. The school is completing the registration process of our current students, and we are now interviewing new students.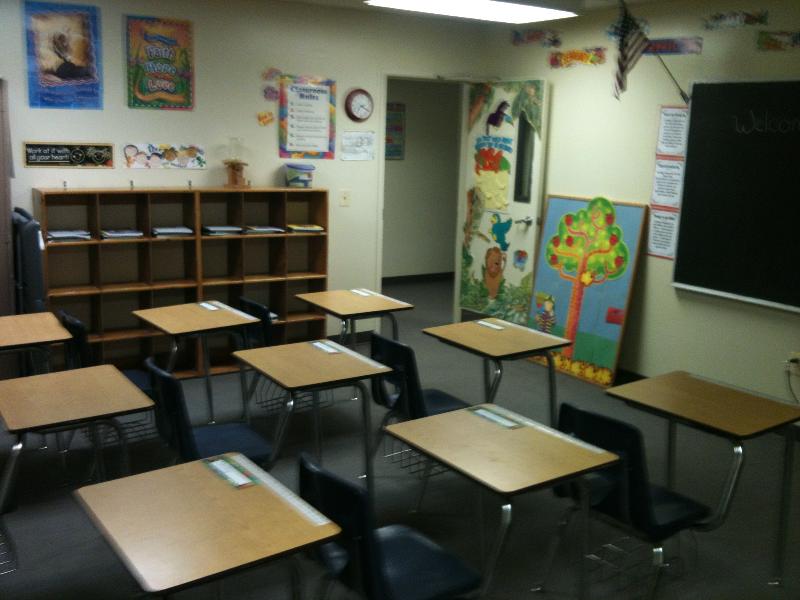 If you are a new family to the area, unhappy with your current educational choice for your child, please consider making a call to the school for a personal visit. We want to share with you the story of Calvary Christian School a
nd what we are about as a ministry. We also want to listen to what you need for your children. This type of personal care is one of the things which makes our school special.
1- Review the student handbook and website to become acquainted with the school.
2- Call for a personal interview. We request that both parents attend the meeting.
Parents should bring the most recent progress report which will allow the administration to see if additional educational evaluation is needed.
3- Parents will have ten days from the date of the interview to make application along with the payment of the Registration and Book Fee. The school will act upon that application within ten days. In the event the school is unable to accept a student, fees paid will be refunded.
Call the school office at 703-441-6868 to set up a campus visit!
Summer Blast Day Camp
Having a safe, fun place for your children during the summer is really important. But having a safe, fun place that also teaches about the love of our Lord is paramount.
Please consider enrolling in this summer's day camp program. Each day begins with Bible time and a special project which sets the stage for the day. Music, art, special programs and activities make each day different. But the real fun happens when field trips occur four days per week. Swimming, Putt-Putt, bowling, park programs, museums, and other special trips make each day something special.
If you have a need for summer care, please contact the office at 703-441-6868. Information is being sent home shortly.
Third Quarter Report Cards- March 31, 2017
Third quarter report cards will go home for all students on Friday, March 31. Parents should review and return the reports within three days. If you would like to discuss your student's progress, please call 703-441-6868 to set up an appointment.
We are thrilled and thank the Lord for what happens in the classrooms, along with
the knowledge and Bible-based values being imparted to our students
of Calvary Christian School each day
.
Easter Break- Monday, April 14-23
Calvary Christian School will be closed Friday, April 14 through Sunday, April 23 for Easter Break to celebrate the death and resurrection of our Lord.
We pray every family has a wonderful time during this very special season.
Middle and High School Appalachia Mission Team Fund Raisers
The week before Easter, several of the Calvary Christian School Middle and High School students will once again be taking part in mission trip to Elkhorn City, Kentucky which is in the middle of the devastated coal mining belt in Appalachia. This type of trip is an important aspect of the education students receive at Calvary Christian School as they develop a Christ centered worldview and a compassion-ate heart for others.
The school has been sending teams to this area for the past thirteen years, and we have been able to establish strong working relationships with the Pastors, churches, and community. The team will be providing a week-long Vacation Bible School for children and adults and a discipleship training class. They will also be ministering to individuals in the homeless shelter, veteran transition home, special needs school, and drug rehabilitation facility. Each day, they will also be reaching into the heart of the community by visiting homes.
Each year, the school community comes together to help the students raise funds to be able to make the trip. The total needed for the team this year for travel and ministry expenses is $ 2250.00. P
lease consider becoming involved in supporting this important mission trip through the fundraising events that are taking place such as the catalog sale, change drive and other upcoming events.
Lives will be changed in Appalachia and on our team because of this mission trip. The investment is invaluable for ministry and our students.
| | |
| --- | --- |
| | |
| | Children at VBS in Past Years |
Finally, the most important thing you can do for the team is pray for them during the ten week process of preparing and then "going". Your prayers matter to the team members, and they all mean so much. Please be watching for updates and get involved!
2017-2018 Scholarship Programs
While each faculty member, the administration, and each parent
trust the Lord to meet their family's needs, it is our desire to help some families in special circumstances to be able to provide a Christian education for their children. Here is a list of scholarships that are currently available.

Please remember that the availability of these scholarships will end when the funds to support them are depleted.
Active Duty Military- $500 per family
Single Parent- $500 per child toward daycare fees only.
Pastor's Scholarship- 20% of Tuition
Members of Triangle Baptist Church- 20% of Tuition
Please also visit Parent Co-Op Section of website.
One of the great blessings of being brothers and sisters in Christ is that we can pray with one another. Call or stop by the office if you would like to pray together!
Passage of the Month: John 6:68-69
68

Then Simon Peter answered him, Lord, to whom shall we go? thou hast the words of eternal life.
69

And we believe and are sure that thou art that Christ, the Son of the living God.
Sports
There was an error loading the channel.
Events
There was an error loading the channel.