Calvary Christian School will be closed on Monday, December 10, due to adverse weather conditions.
Calvary Christian School: October-November, 2018
A Note from the Administrator

I would like to personally thank the students and parents that
call CCS home this school year. The school has been a place of peace and learning. Guests have commented on this as they visit our school. Together, parents and faculty have come together to impact those who sit in the seats of the school. This holiday season, we can truly thank God with a grateful heart for what he has done this year at Calvary Christian School.

Upcoming Calendar!

Please remember the following dates.
October 22- Claire's Fundraiser Delivered
October 25- Last Day of 1st Quarter
October 26- Teacher Work Day- CCS Closed

November 2- 1st Quarter Report Cards Go Home
November 4- Daylight Savings Time
November 12- Veterans' Day- CCS Closed

November 20- Picture Make-Up Day
November 21- Thanksgiving Feast 10 AM-
Noon Release
November 22-25- Thanksgiving Break
November 26- Classes Resume
November 29- Appalachia Mission Trip Departs
Claire's Fundraiser "Thank You"!

The Claire's Fundraiser has always been popular at Calvary Christian School, but this year the students and parents of the school broke all records. These funds make a direct difference in the day to day activities of our school. Thank you for your efforts to make this event a success!

Teacher Work day and Report Cards


October 26, is the only Teacher Work Day of the school year. The day is used for team meetings and to prepare report cards that will go home on Tuesday, November 2. Parents are asked to review the reports, sign and return them by the end of the week. If you would like a conference or if the teacher has requested a conference, please call the school office to set a time to meet!

Veteran's Day- CCS Closed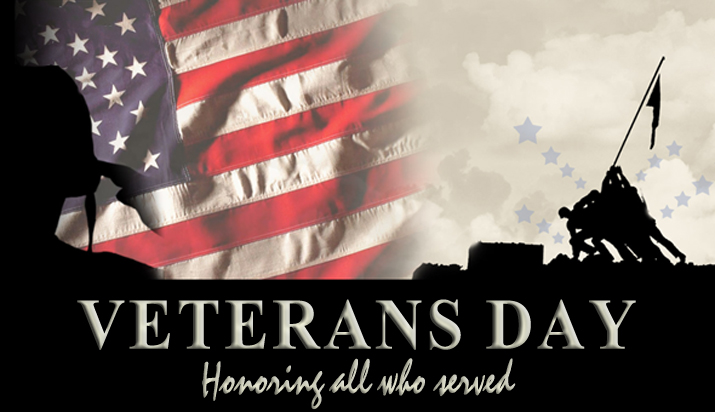 Calvary Christian School is proud of those who have served our nation in the military. A huge price is paid by not only the service member, but their family as deployment is inevitable. Please join us in thanking them.


Calvary Christian School will be closed on November 12.
Calvary Christian School Thanksgiving Feast- 11/21

One of the great Calvary Christian School traditions over the last thirty years is our Thanksgiving Feast. Parents and students alike
prepare their heart of Thanksgiving by celebrating together. Each class will bring a part of the feast, and the school will be supplying the turkey and ham. Please be watching for an information sheet to come home. Parents, relatives and friends of CCS are invited!
Calvary Christian School will close at noon on the day of the feast, so come and enjoy the time with the students and faculty of CCS!

Hot Links- Looking to the 2018-2019 School Year!

Self Defense Class at CCS!

For a second year, we are bringing something special to the PE
classes for 6th-12th grades- Self Defense Class. With some students having college in their sights and considering the general social environment, this class teaches students to protect themselves from aggression. We believe that the skills and discipline learned in this class will serve our students well. The class has become a student favorite!
The CCS Emergency Plan- Wise to Review!


We live in a difficult security environment. Parents are encouraged to review procedures at the following link:
Weather Information:


With the weather getting colder, it is time to review the school's closing/late opening or closing policy.
The administration of CCS makes calls on the school's operations during the winter based on our unique operational requirements. We look at our faculty and student's ability to safely arrive at school.
Parents will be notified by email and on the website regarding school operations. Parents will receive a phone call if the school should need to close early, but the school's administration tries to avoid this situation.
If you have any questions regarding this policy, please see the school office or administrator.
New Student Handbook Being Published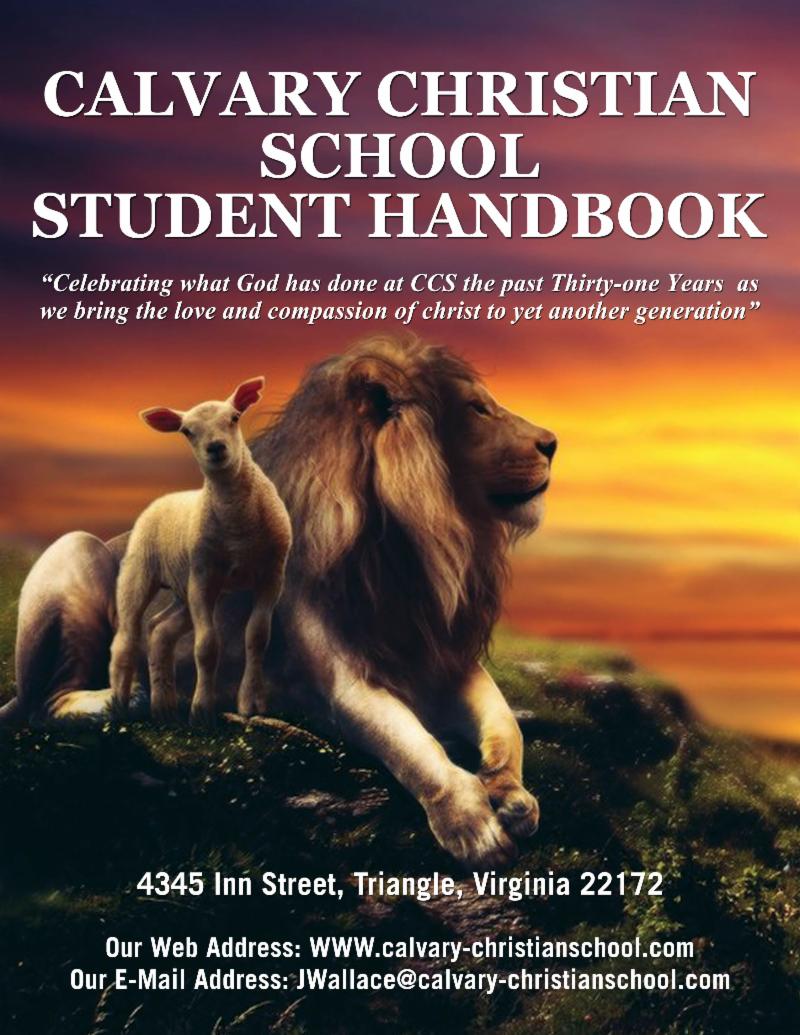 CCS Handbook Preview-
Click Here
The new 2018-2019 Calvary Christian School Handbook is almost
complete. Every enrolled family will receive one as soon as it is back from the publisher. If you are considering CCS for your student, please send an email to the school administrator at
JWallace@calvary-christianschool.com along with your contact information. We will be glad to reach out to you, as well as send a student handbook when they arrive.
Continued Registration for 2018-19 at CCS!
Each year, it is a privilege to partner with parents who desire a Christ- centered education for their children. The school is completing the registration process of our current students, and we are now interviewing new students.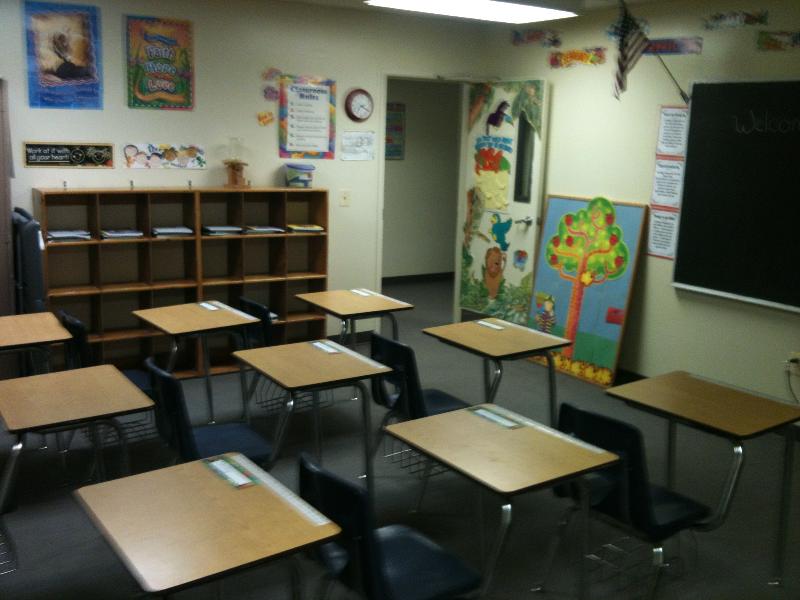 If you are a new family to the area, have a new kindergarten student (K4T, K4 or K5), or you are not pleased with your current educational choice for your child, please consider making a call to the school for a personal visit. We want to share with you the story of Calvary Christian School a
nd what we are about as a ministry. We also want to listen to what you need for your children. This type of personal care is one of the things which makes our school special.
1- Review the student handbook and website to become acquainted with the school.
2- Call for a personal interview. We request that both parents attend the meeting.
Parents should bring the most recent progress report which will allow the administration to see if additional educational evaluation is needed.
3- Parents will have ten days from the date of the interview to make application along with the payment of the Registration and Book Fee. The school will act upon that application within ten days. In the event the school is unable to accept a student, fees paid will be refunded.
Call the school office at 703-441-6868 to set up a campus visit!
Calvary Christian School-
A Serious "Back-to-Basics" Education

We are very pleased to use ABEKA as the backbone to our curriculum. We use additional textbooks from Association of Christian Schools International and Bob Jones Press to extend and enrich in certain areas within the curriculum. Of course, our teaching faculty with an average of twenty years of teaching experience per teacher, always bring something special to the students that no curriculum can duplicate. We thought that families would like to see what we do and how we do it!
Call the school office with questions.
One of the great blessings of being brothers and sisters in Christ is that we can pray with one another. Call or stop by the office if you would like to pray together!
Bible Verse for the Month
Eph. 6:1-2
Children, obey your parents in the Lord, for this is right. "Honor your father and mother," which is the first commandment with promise: "that it may be well with you and you may live long on the earth.
Sports
There was an error loading the channel.
Events
There was an error loading the channel.