Calvary Christian School- February, 2017
Protected Registration for 2017-18 at CCS!
Celebrating 30 Years of Ministry!
On January 13, protected registration will be open for next
school year to all our currently enrolled families. Protected Registration allows students to gain priority in enrollment and a reduced tuition rate. This year, this will be especially

important as the school embarks upon a massive effort to expand enrollment in a variety of ways. Parents are encouraged to return the protected registration form as soon as possible with the appropriate Registration and Book Fee. Please stop by the office with questions or call 703-221-2016. Protected Registration ends on February 28.
Consider Calvary Christian School- Now is the time!
Each year, it is a privilege to partner with parents who desire a Christ- centered education for their children. The school is completing the registration process of our current students, and we are now interviewing new students.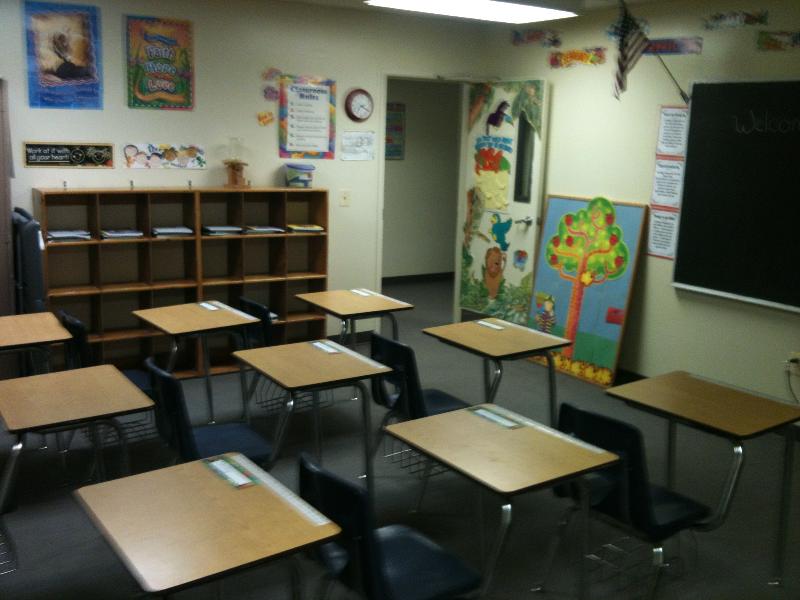 If you are a new family to the area, unhappy with your current educational choice for your child, please consider making a call to the school for a personal visit. We want to share with you the story of Calvary Christian School a
nd what we are about as a ministry. We also want to listen to what you need for your children. This type of personal care is one of the things which makes our school special.
1- Review the student handbook and website to become acquainted with the school.
2- Call for a personal interview. We request that both parents attend the meeting.
Parents should bring the most recent progress report which will allow the administration to see if additional educational evaluation is needed.
3- Parents will have ten days from the date of the interview to make application along with the payment of the Registration and Book Fee. The school will act upon that application within ten days. In the event the school is unable to accept a student, fees paid will be refunded.
Call the school office at 703-441-6868 to set up a campus visit!
Third Quarter Interim- Wednesday, 2/22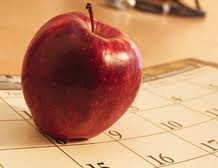 Third quarter interim reports will go home for all 1st-12th grade students on Wednesday, February 22. Parents should review and return the reports within three days. If your would like to discuss your student's progress, please call 703-441-6868 to set up an appointment.
We thank the Lord for what happens in the classrooms of Calvary Christian School each day and the knowledge and Bible-based values being imparted to our students.
Calvary Christian School Spirit Week-
February 13-17, 2017
OK, so winter has not shown up yet, and Spirit Week was designed to break up winter! That does not mean that we cannot still celebrate a great school year at Calvary Christian School to bring an extra-large smile to everyone's face! To thank God for what He is doing at our school this year, February 13-17 will be Calvary Christian School Spirit Week. The week of great activities has been a favorite of our students for many years, and it is a true tradition that brings fun with a signal that spring is almost here! So read on, and make plans to get involved! Please remember that there will be daily prizes for the best dressed student in each class every day of Spirit Week! There will include treats, Dress Down Day Passes, and Homework Passes! The best dressed faculty member each day will receive a "Faculty Dress-Down Day"! Yes, is Mr. Wallace must be really getting soft, or is he just looking to earn a DDD for himself? ..... Um!
Monday, February 13-
"
Choose a Decade Day"
- G
et parents or grandparents to send you back in time. Come dressed in your favorite decade.... is it the 20's, 50's, 60's, 70's, 80's or 90's? Remember to be modest, but come ready to show us the best of your favorite decade!
Tuesday, February 14
- "Heart of Love Day"-
Yes, today is Valentine's Day. Come dressed to celebrate the with a heart of love! Hearts are the order of the day, and be creative in how your modest dress. Colors and themes will add to your choices! Most of all, let's live out "Love one another!"
Wednesday, February 15- "Tropics Day
"-
Reject the cold winter, and come dressed in your favorite summer outfit... sandals, shorts and a cool top are great! Remember to be modest all week and maintain a good testimony!
Thursday, February 16- "Crazy Hat Day"-
Today will give each student and faculty member an opportunity to create and wear a hat of their own design! Please think of ways to show your spirit in special ways as we celebrate this day in spirit week. Get creative and have a blast with this one!
Friday, February 17- "Bible Character Day"-
There are many individuals in Scripture that had a heart for the things of God. Come dressed as one of those people, and be prepared to tell their story and yours too! It could be Noah, David, the Shepherds, Joseph, Ruth Naomi, or Martha! You choose!
Let's make this a great Spirit Week by each student and faculty member participating each day and having a ton of fun! Reminder: All students who do not participate on a day during Spirit Week are expected to come in their school uniform. Older students: Your normal, casual outfits do not count as any type of dress listed, no matter how creative your story becomes, so unless you want to help Mrs. Garcia with chores around the school, follow the rules!
J
No kidding.
President's Day- Monday, February 20
Calvary Christian School will be closed on Monday, February 20, in honor of President's Day. There will be no AM/PM Care or special afterschool activities.
Middle and High School Appalachia Mission Team Fund Raisers
Several of the Calvary Christian School Middle and High school students will once again be taking part in mission trip to Elkhorn City, Kentucky which is in the middle of the devastated coal mining belt in Appalachia. This type of trip is an important aspect of the education Students receive at Calvary Christian School as they develop a Christ centered world view and a compassionate heart for others. The students will be involved in Vacation Bible School (VBS) for the children, visiting senior centers, and encouraging community professionals such a police and firemen. Teaching Sunday school and knocking on doors of the community will teach valuable lessons in relating to others.
Each year, the school community comes together to help the students raise funds to be able to make the trip. The total needed for the team this year for travel and ministry expenses is $3150.00. The first effort to help our students is a wonder fund raiser. All proceeds will be shared among the individuals from CCS attending the trip and may also be used to fund special projects once the team arrives in Kentucky. The fund raiser begins on Wednesday, February 22
nd
, and we are hoping every family chooses to become involved. Parents may also make direct donations to the team.
| | |
| --- | --- |
| | |
| | Children at VBS in Past Years |
Please be watching for three other events that will occur in the next two months: A Chic-Fil-A Event, Boy verses Girl Change Drive, and Friday Lunch Treats (baked items and ice cream). Once again, all money raised will be used for the CCS mission team.
Finally, the most important thing you can do for the team is pray for them during the ten week process of preparing and then "going". Your prayers matter to the team members, and they are mean so much. Please be watching for updates and get involved!
2017-2018 Scholarship Programs
While each faculty member, the administration, and each parent
trust the Lord to meet their family's needs, it is our desire to help some families in special circumstances to be able to provide a Christian education for their children. Here is a list of scholarships that are currently available.

Please remember that the availability of these scholarships will end when the funds to support them are depleted.
Active Duty Military- $500 per family
Single Parent- $500 per child toward daycare fees only.
Pastor's Scholarship- 20% of Tuition
Members of Triangle Baptist Church- 20% of Tuition
Please also visit Parent Co-Op Section of website.
Decisions related to the opening and closing of the school are made by the school administrator about 5:30 AM each morning during times of actual or predicted adverse weather. Parents should look at the top of the homepage and check their email to find the status of school operations.

In the event school must be closed early, the same communication methods will be used. Additionally, we will do our best to phone parents regarding the closing. Parents ae encouraged to call the school at 703-441-6868 in the event there is a question regarding an early closing.
The safety of our school community is always at the heart of the administrator's weather call on school operations. Because of the large geographic area in which our school community lives and the various types of topography, parents always have the last word on keeping their children home.
One of the great blessings of being brothers and sisters in Christ is that we can pray with one another. Call or stop by the office if you would like to pray together!
Passage of the Month: From 1 Corinthians 13
And now abide faith, hope, love, these three; but the greatest of these
is
love.
Sports
There was an error loading the channel.
Events
There was an error loading the channel.